Other than attending the university, I spend my hours on watching Korean dramas. As much as I want to write a full-blown review for every single Korean drama I have watched recently, I realized that I'd rather use the time to watch more dramas. 😉 However let me clear that I am not a fan of KPOP. Here in my country, I can say that the number of KPOP fans is almost equal to the number of Korean drama viewers. Probably this is the most popular hobby right now. lol Anyway without further delay, here are the Korean dramas I currently put
GOBLIN

While I was watching the teasers of Goblin, I thought not many people will watch it. I actually do not enjoy watching mainstream dramas but because of 3 reasons (1 – I have watched at least one drama of every single lead in Goblin so I am familiar with them, 2 – Lee Dong Wook is one of my favorite Korean actors, 3 – I thought Lee Dong Wook is the main lead so I was surprised when I first saw he was the second lead, I mean, he has been the lead actor of many dramas), I decided to continue watching this although it is still airing. Don't get me wrong. I watch other mainstream dramas but only after the hype has gone down.
Goblin has a supernatural theme. But what stood out for me is the great cinematography. Although the romance in the drama makes me giggle a lot, I honestly love the bromance more. I also like how every single detail in every episode helps the main plot progress. However, I think the high school student and ahjussi (middle-aged man) couple will not work for everyone. Nevertheless if you want to roll on your bed laughing while watching a drama, Goblin is for you! And oh, the reason I put this on-hold is I have no enough time YET.
HWARANG

Hwarang is your typical drama with a girl being surrounded by visually handsome guys. The drama is quite a bit more comedic than I thought it would be. The bromance here is very prominent and I actually enjoy it more than the romance between the leads. I also know every single lead in this drama and I hate the fact that people only started fangirling Park Hyung Sik when this drama aired. He is, for me, the best Korean idol turned actor. There is nothing really unique in this drama plus the female lead should do a better job in acting because she has the same facial expressions all the time.
W – TWO WORLDS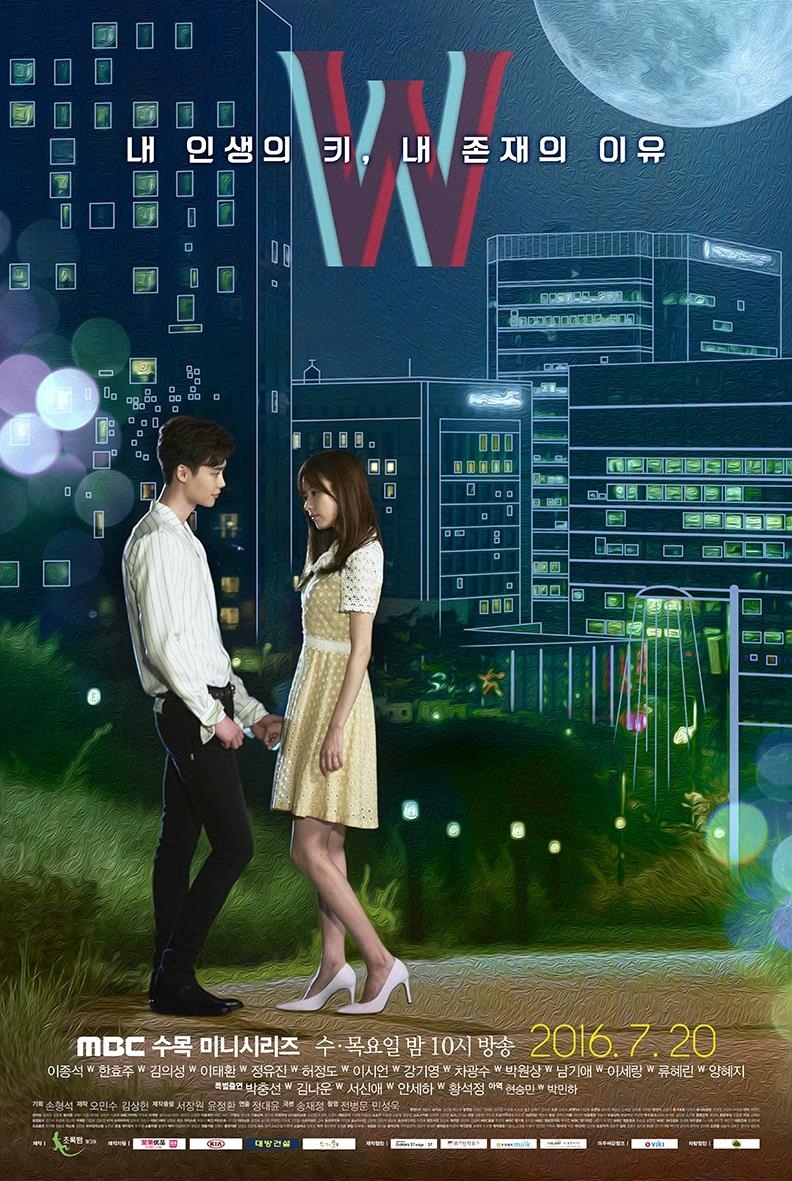 I know it's been 4 months since it finished. Lee Jong Suk is my favorite actor alongside Kim Woo Bin (their bromance in School 2013 was the best that's why). I have watched every single drama of him. W – Two Worlds has a creative storyline and I was captivated by the idea of a webtoon coming to life. The concept was fresh to me and I got really high expectations with this one because Lee Jong Suk's drama never fails. I watched this drama even though it was still airing but then I stopped because it became a mainstream drama and almost everyone was watching it. The first few episodes were so good that I got hooked (I even watched it in raw which means without subtitles) but the story went a bit meh and the second half was a let down. Actually because it has an interesting premise with a kick of some humor, I thought it was going to be excellent but I am really really sad that it slowly went downhill. I do not feel any chemistry between the leads. I am also bothered by the obvious cuts between the scenes and by the female lead because there are times her eyes unnecessarily becomes big or her shoulders move excessively. Also, the scenes in the drama in general are more of talking than showing. It's painful to watch whenever the male lead was talking to the female lead and she just sits there in silence.
CINDERELLA AND THE FOUR KNIGHTS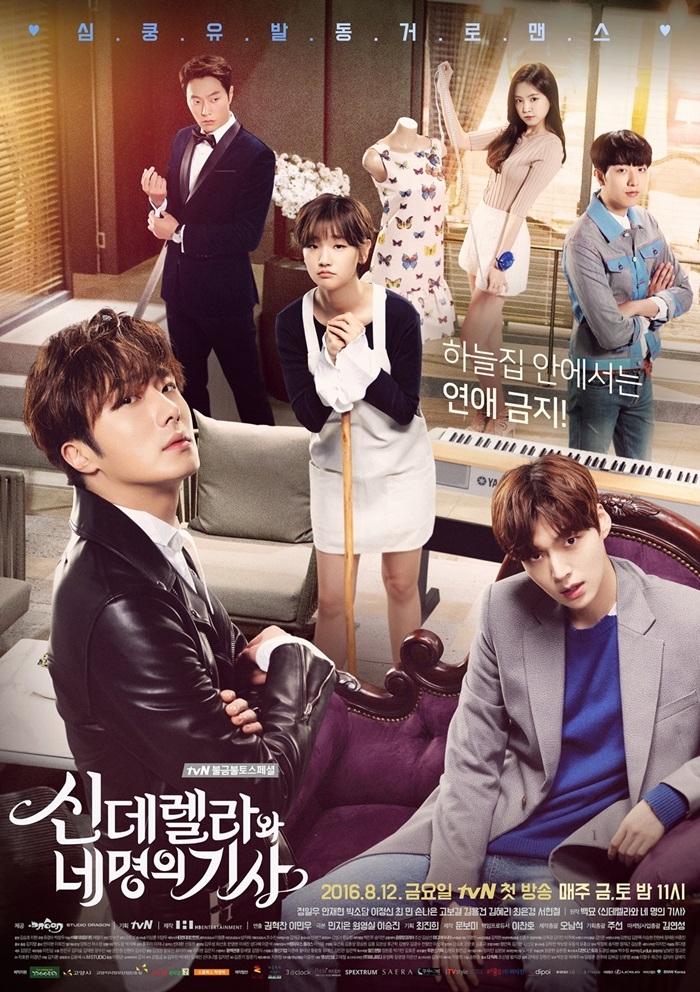 This drama made me immediately fall in love with Ahn Jae Hyun. The only reason I started watching this drama is because months ago, I was going through a lot that I felt like I needed something to uplift me. I know that this is a classic rich guys-poor girl drama but it was successful in making me happy until episode 8. What made me put this on-hold was the character of Son Na Eun because I dislike girls who are chasing guys. This drama has a good casting but I am so unmotivated to continue watching this because I feel like the talent of the casts was wasted.
SIGNAL

I have watched 3/4 of Signal and I am putting this on-hold not because I don't like it but because I like it so much, I don't want it to end. I can't bring myself to watch the last few episodes because that would mean the drama is over. Signal made my mind ache in a good way. This drama had almost no romance at all and I like that. Although underrated, I think this is my kind of drama, amazing from start to finish.
Other dramas that I put on-hold with short reasons why.
ENTERTAINER – I do not like the budding romance between Ji Sung and Hyeri.
THE GIRL WHO SEES SCENTS – Shin Se Kyung's comedic acting is a pain in the ass.
BEAUTIFUL GONG SHIM – It felt draggy and I grew tired of the comedy.
PLEASE COME BACK, MISTER – I laughed a lot during several scenes but this drama just didn't grab hold of my attention.
OH MY VENUS – The main leads fell in love with each other immediately which turned me off.
CHEESE IN THE TRAP – The male lead is unreasonable (but I have finished 13/16 episodes).
If you have questions about the dramas, feel free to ask me. Please suggest good dramas. I also watch other Asian dramas. Here is my drama list for reference. For now, I'm off to watch more dramas! 😉