I was so fascinated enough that my words can't describe the whole happenings. My words were pretty lame so I don't know if you'll feel my excitement.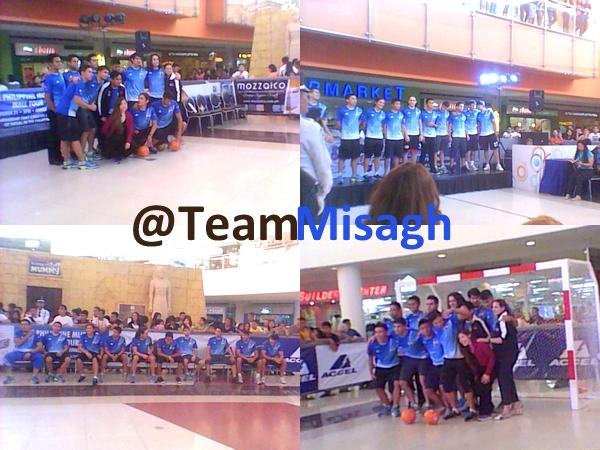 One of the wishes included in my list is to meet Misagh Bahadoran. He is a Filipino–Iranian footballer who plays as a forward for Global FC and as a winger for the Philippines national football team (Azkals). He is also the team captain of Philippines national futsal team (Muzang). To those who are not into sports, Futsal is much similar to football except that it is played indoor. Some of the team members are in fact members of the Azkals as well.
I didn't expected that this collage picture that was originally posted by me on his Facebook was copy-paste(d) by others in different forums. And I don't like that.
My first fangirl blog post was about ZAC EFRON of how I met him. When in fact, I just saw him. Read my entire post, you probably won't understand me. lol Oh well papel, less than one month after that, I personally met my favorite football player. I knew from the start that he's really the most kind-hearted Azkals member. Some people even told me that if ever he joins a pageant, he probably will win the Mr. Congeniality.
Anyway, so it was October 21 in Annex Atrium, SM City Fairview Mall. It was the team's 1st leg for their SM mall tour. Luckily, it was just an P8.00 ride from our home. The event started at 5pm but we came there 2pm after we attended the Sunday Mass. We noticed that there were no people yet so we went shopping first. As we were heading to the National Book Store, we saw two futsal players opposite our direction in the escalator and I hyperventilated. So we immediately went back to the annex atrium and I was desperate enough to see Misagh and after a few minutes, we saw Misagh Bahadoran with his girlfriend and the other players including Paolo Pascual and we were about to approach him but I suddenly pulled back. It's like I was glued and I can't move. I just watched them as they enter the restaurant. To my surprise, my mom called Misagh who was currently chatting with his teammates. So Misagh approached us and I was so speechless. I just thought of asking for a picture. The team was actually entering the event and Misagh was left with us so the team asked us to enter inside as well but we (sort of) refused because the photo op wasn't finished yet. lol Daniel Matsunaga and Chieffy Caligdong wasn't there though.
The event started and ended. I didn't actually participated in their games. I was contented seeing Misagh just few feet away from us. The girlfriends of the boys (who are just few centimeters away from us since we're actually first in line) also asked us to join but we refused because of our shyness. Then few minutes, we had the chance to take a picture with the team and I was surprised when Misagh asked for my name then the whole team said hello hi hey. The team accommodated everyone until the last person in line left.
After the event, we patiently waited for the team to finish packing their things and then we approached Misagh. I was mesmerized by his pretty eyes. (I am really in love with naturally colored eyes.) We borrowed the pen of the guards there and asked Misagh to sign my bag. We introduced ourselves – my sister and I are the administrators of Team Misagh. And he talked a lot about it like how he appreciates our effort making time to update the other fans, our presence & support for him and everything. I wasn't really prepared for the event since I knew about it just few days beforehand so I brought my little stuff toy and gave it to him. He told us that he will keep it. In the pictures from others, I saw him holding it and I really appreciate that. We actually had a 5 minute time with him with no other people disturbing our talk.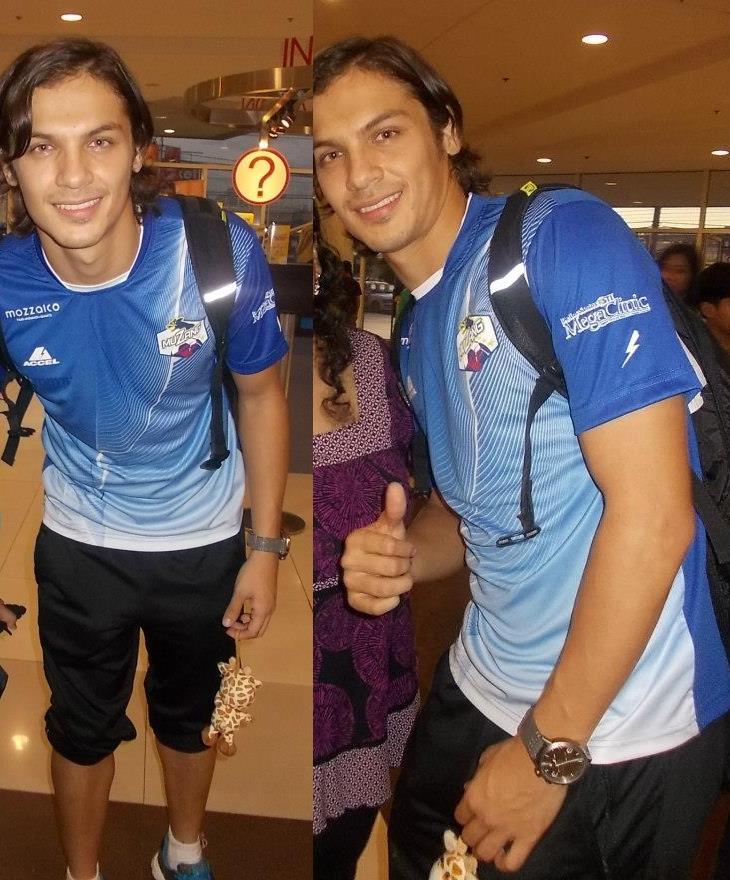 Sorry for the LQ pics, I just used my phone.